What is a FICO® Score?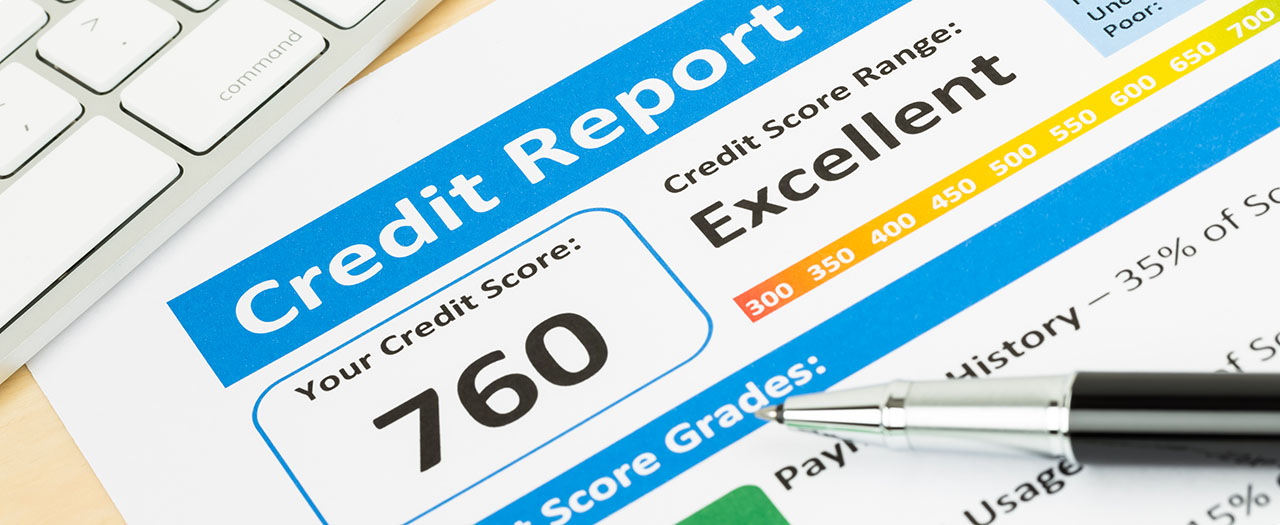 FICO® stands for Fair Isaac & Company and is the name for the most well known credit scoring system, used by Experian. The credit bureau's computer evaluates a complete credit profile and assigns a score, which is used to estimate credit worthiness. Each of the three bureaus (Experian, Trans Union, Equifax) employs its own scoring system, so a given person will usually have 3 separate scores. Someone with a higher score will be viewed as a better risk than someone with a lower score. Typically, scores will range from about 600 to 700 or above, although some cases will be outside this range.
What Kind of Score Do I Need for a Home Loan?
There are as many answers to this question as there are loan programs available. Most lenders will take the average of all 3 scores to evaluate an application. Niche loans, such as Easy Qualifier and low down payment loans will have higher FICO® requirements.
How is My Score Determined?
The FICO® model has 5 main elements:
Past payment history (about 35% of score) The fewer the late payments the better. Recent late payments will have a much greater impact than a very old Bankruptcy with perfect credit since.
Myth - paying off cards with recent late payments will fix things. Payoffs do not affect payment history.
Credit use (about 30% of score) Low balances across several cards is better than the same balance concentrated on a few cards used closer to maximums. Too many cards can bring down the score, but closing accounts can often do more harm than good if the entire profile is not considered. BE CAREFUL WHEN CLOSING ACCOUNTS!
Length of credit history (15% of score) The longer accounts have been open the better for the score. Opening new accounts and closing seasoned accounts can bring down a score a great deal.
Types of credit used (10% of score) Finance company accounts score lower than bank or department store accounts.
Inquiries (10% of score) Multiple inquiries can be a risk if several cards are applied for or other accounts are close to maxed out. Multiple mortgage or car inquiries within a 14 day period are counted as one inquiry.
How Can I Raise My Score
Your score can only be changed by the way that item is reported directly to the credit bureaus (Experian, TU, Equifax). Written confirmation from the creditor is required. It is best to make these corrections before you try to purchase a home, because you can never be sure the exact impact a change will have on your score.
What Does This Mean to Me?
You should have your credit reviewed BEFORE you look for a home, and work with a PROFESSIONAL loan officer to make sure your loan is based on the most accurate information.
_____________________________________________________________________________
_____________________________________________________________________________
Common Ways To Hold Title!

How Should I Take Ownership of the Property I am Buying?
Real property can be incredibly valuable and the question of how parties can take ownership of their property is important. The form of ownership taken -- the vesting of title -- will determine who may sign various documents involving the property and future rights of the parties to the transaction. These rights involve such matters as: real property taxes, income taxes, inheritance and gift taxes, transferability of title and exposure to creditor's claims. Also, how title is vested can have significant probate implications in the event of death.
The Land Title Association (LTA) advises those purchasing real property to give careful consideration to the manner in which title will be held. Buyers may wish to consult legal counsel to determine the most advantageous form of ownership for their particular situation, especially in cases of multiple owners of a single property.
The LTA has provided the following definitions of common vesting as an informational overview. Consumers should not rely on these as legal definitions. The Association urges real property purchasers to carefully consider their titling decision prior to closing, and to seek counsel should they be unfamiliar with the most suitable ownership choice for their particular situation.
Common Methods of Holding Title
SOLE OWNERSHIP
Sole ownership may be described as ownership by an individual or other entity capable of acquiring title. Examples of common vesting in cases of sole ownership are:
A Single Man/Woman:

A man or woman who has not been legally married. For example: Bruce Buyer, a single man.

An Unmarried Man/Woman:

A man or woman who was previously married and is now legally divorced. For example: Sally Seller, an unmarried woman.

A Married Man/Woman as His/Her Sole and Separate Property:

A married man or woman who wishes to acquire title in his or her name alone.

The title company insuring title will require the spouse of the married man or woman acquiring title to specifically disclaim or relinquish his or her right, title and interest to the property. This establishes that it is the desire of both spouses that title to the property be granted to one spouse as that spouse's sole and separate property. For example: Bruce Buyer, a married man, as his sole and separate property.
CO-OWNERSHIP
Title to property owned by two or more persons may be vested in the following forms:
Community Property:

A form of vesting title to property owned by husband and wife during their marriage, which they intend to own together. Community property is distinguished from separate property, which is property acquired before marriage, by separate gift or bequest, after legal separation, or which is agreed to be owned only by one spouse.

Real property conveyed to a married man or woman is presumed to be community property, unless otherwise stated. Since all such property is owned equally, husband and wife must sign all agreements and documents of transfer. Under community property, either spouse has the right to dispose of one half of the community property, including transfers by will. For example: Bruce Buyer and Barbara Buyer, husband and wife as community property.

Joint Tenancy

A form of vesting title to property owned by two or more persons, who may or may not be married, in equal interest, subject to the right of survivorship in the surviving joint tenant(s). Title must have been acquired at the same time, by the same conveyance, and the document must expressly declare the intention to create a joint tenancy estate. When a joint tenant dies, title to the property is automatically conveyed by operation of law to the surviving joint tenant(s). Therefore, joint tenancy property is not subject to disposition by will. For example: Bruce Buyer and Barbara Buyer, husband and wife as joint tenants.

Tenancy in Common:

A form of vesting title to property owned by any two or more individuals in undivided fractional interests. These fractional interests may be unequal in quantity or duration and may arise at different times. Each tenant in common owns a share of the property, is entitled to a comparable portion of the income from the property and must bear an equivalent share of expenses. Each co-tenant may sell, lease or will to his/her heir that share of the property belonging to him/her. For example: Bruce Buyer, a single man, as to an undivided 3/4 interest and Penny Purchaser, a single woman, as to an undivided 1/4 interest, as tenants in common.
Other ways of vesting title include:
A Corporation*:

A corporation is a legal entity, created under state law, consisting of one or more shareholders but regarded under law as having an existence and personality separate from such shareholders.

A Partnership*:

A partnership is an association of two or more persons who can carry on business for profit as co-owners, as governed by the Uniform Partnership Act. A partnership may hold title to real property in the name of the partnership.

As Trustees of A Trust*:

A trust is an arrangement whereby legal title to a property is transferred by the grantor to a person called a trustee, to be held and managed by that person for the benefit of the people specified in the trust agreement, called the beneficiaries.

Limited Liability Companies (L.L.C.)

This form of ownership is a legal entity and is similar to both the corporation and the partnership. The operating agreement will determine how the L.L.C. functions and is taxed. Like the corporation its existence is separate from its owners.
*In cases of corporate, partnership, L.L.C. or trust ownership - required documents may include corporate articles and bylaws, partnership agreements, L.L.C. operating agreement and trust agreements and/or certificates.
Remember:
How title is vested has important legal consequences. You may wish to consult an attorney to determine the most advantageous form of ownership for your particular situation.
_____________________________________________________________________________
_____________________________________________________________________________
Get A Home Inspection!
A professional home inspection protects both parties. It allows both, buyer and seller, the opportunity to learn about the property's defects.
A home inspection usually covers the following:
Plumbing conditions - if there is leakage or clogging
Roofing conditions - the extent of deterioration, if there is leakage
Electrical conditions - if there are inadequate circuits or potential fire hazards
Structural problems - if there are problems with the underlying foundation of your home
As a buyer, you are entitled to know exactly what you are getting. Don't take anything for granted, not even what you see or what the seller or listing agent tell you. A professional home inspection is something you MUST do, whether you are buying an existing home or a new one. An inspection is an opportunity to have an expert look closely at the property you are considering purchasing and getting both an oral and written opinion as to its condition.
Beforehand, make sure the report will be done by a professional organization, such as a local trade organization or a national trade organization such as ASHI (American Society of Home Inspection). Not only should you never skip an inspection, but be present at the end of the inspection for report review. This gives you a chance to ask questions about the property and get answers that are not biased. In addition, the oral comments are typically more revealing and detailed than what you will find on the written report. Once the inspection is complete, review the inspection report carefully.
You have to demand an inspection when you present your offer. It must be written in as a contingency. If you do not approve the inspection report, then do not buy the home. Most real estate contracts automatically provide an inspection contingency.
_____________________________________________________________________________
_____________________________________________________________________________
Why You Should Not Make Any Major Credit Purchases!
Don't go on a spending spree using credit if you are thinking about buying a home, or in the process of buying a new home. Your mortgage pre-approval is subject to a final evaluation of your financial situation.
Every $100 you pay per month on a credit payment could cost you about $10,000 in home eligibility. For example, a car payment of $300/month could mean that you qualify for $30,000 less in a mortgage.
Even if you have accumulated enough savings, you should consider not making any large purchases until after closing. The last thing you want is to know that you could have purchased a new home had you curbed the urge to spend.
_____________________________________________________________________________
_____________________________________________________________________________
Hot and Cold Markets!



Hot Market
This is an extremely competitive market and is advantageous to the seller. Sometimes, homes will sell as soon as they are listed or even before homes are listed. Typically, during a hot market, multiple offers will be made on each home and more often than not, homes will sell for more than the asking price. It is even more crucial to be prepared and to be ready as a buyer when the market is hot. It can be easy to get caught up in the bid for a home, but if you are prepared (pre-approved, solid in price range, realistic about your needs), it is easier to remain focused on your housing needs and price range.
Normal Market
In a normal market, there is a fairly large number of homes available and an average number of buyers. This market does not necessarily favor the buyer or the seller. A seller may not have as many offers on their home, but he or she may not be desperate to sell either. Again, it is the buyer's responsibility to be prepared. During a normal market, the chances to negotiate are higher than in a hot market. As a buyer, you can expect to make offers at lower than the asking price and negotiate a price at least somewhat less than what the sellers are asking.
Cold Market
In a cold market, houses may be listed for more than a year and the prices of houses listed may drop considerably. This market is advantageous to the buyer. As a buyer, you have the time to make an offer that works to your best interest. It is not uncommon to low-ball and to find that sellers are accommodating to meet your needs. Keep in mind that even though this market is a great time for buyers, you do not want to lose your dream home by being unrealistic. Your goal is to get your dream home at the best possible price.
_____________________________________________________________________________
_____________________________________________________________________________